OUR APPROACH
For something that we spend almost a third of our lives doing, bedding doesn't always get the attention it truly deserves. Soft, clean, comfortable bedding can make all the difference, not just in the quality of your sleep, but how you feel when you get up in the morning. At Superior Custom Linens, we go above and beyond to ensure that our beddings and other linens are not only of great quality, feel, and beauty, but built to last. Linen has one of the longest lifespans of any fabric. – a piece of home that you can pass down to your children and your children's children.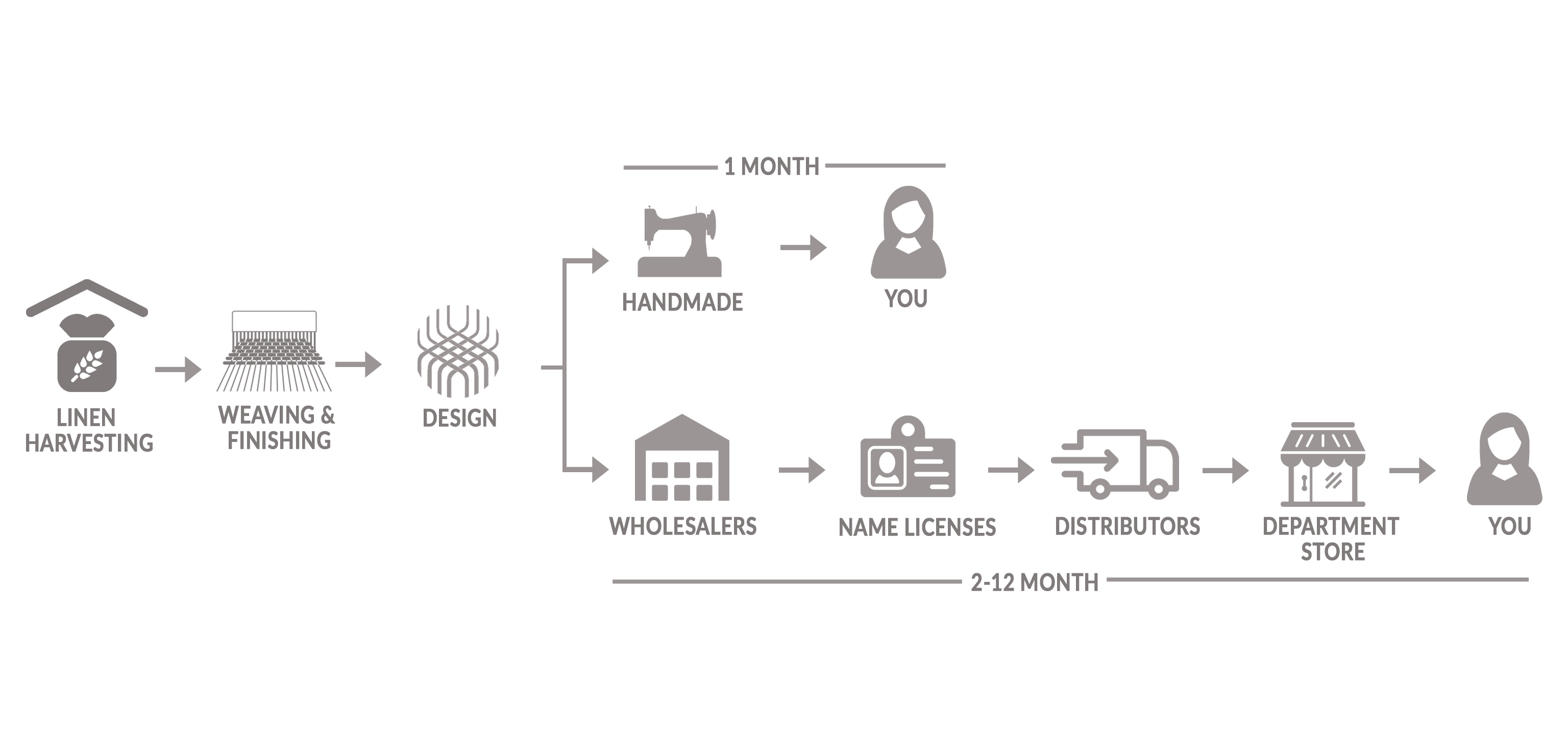 WHAT MAKES US SPECIAL?
Superior Custom Linens focuses on bringing three specific things to each and every customer.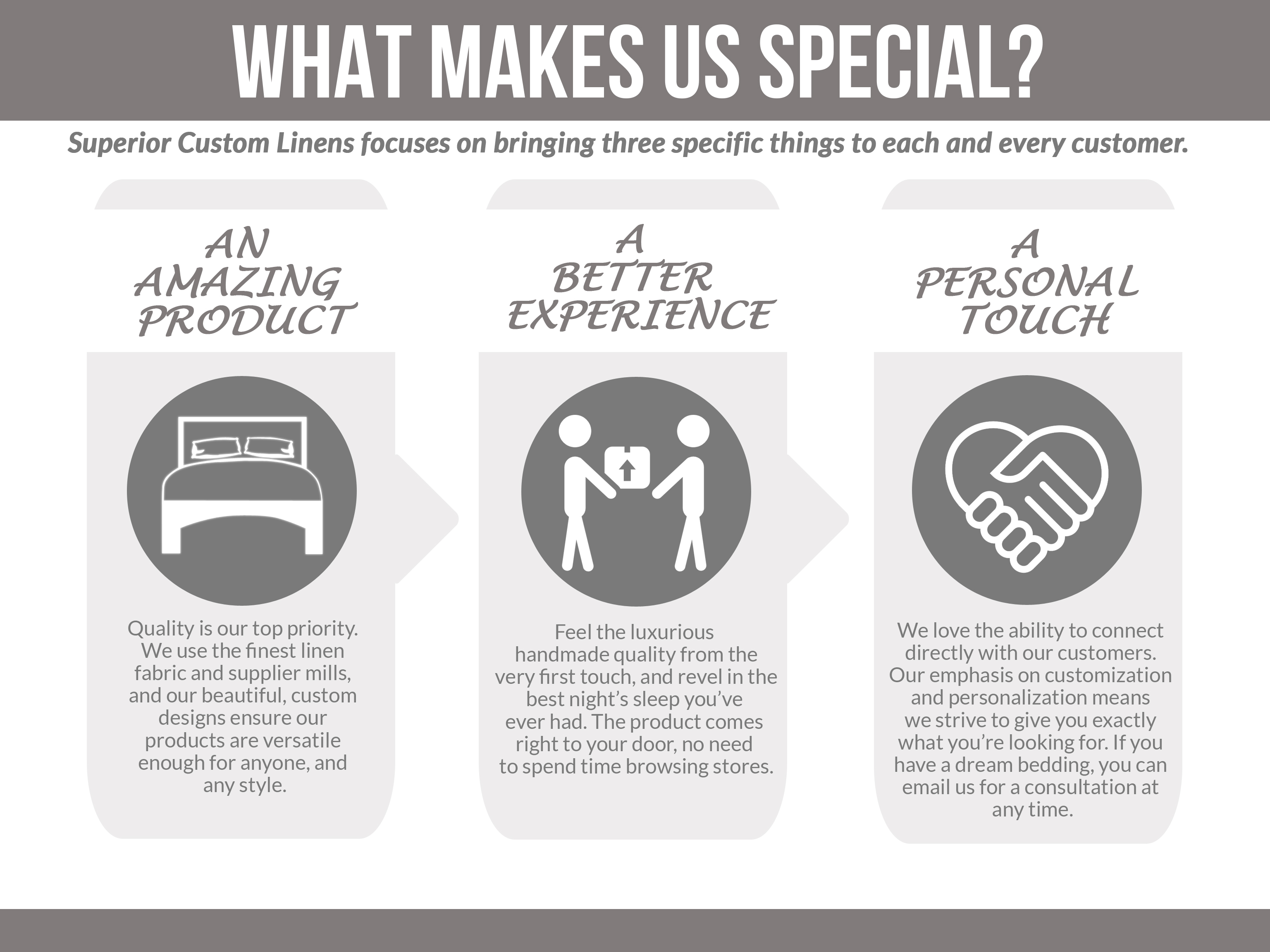 MATERIAL MATTERS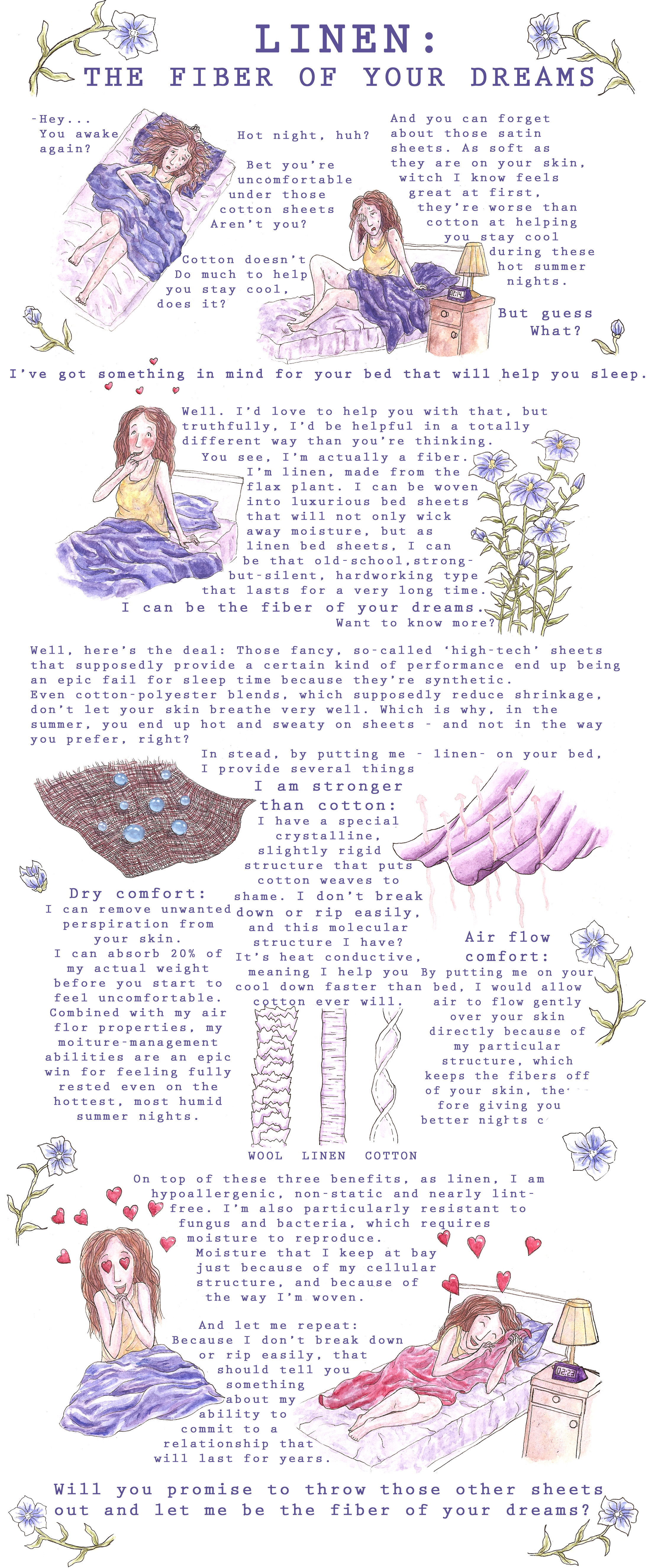 There's a reason linen was our number one choice when it came time to create our product line. From the age of ancient Egyptians until now over four thousand years of history has shows linen to be the most reliable, dependable, comfortable and functional fabric. It is a durable fibre with many benefits such as: >
• Linen is 30% stronger than cotton, and this strength increases 20% when it is wet, making it less susceptible to wash damage, and able to last longer. In fact, the more you wash linen, the softer it becomes.
• It has a high absorption threshold for moisture, won't cling to your body, and is breathable – you're less likely to sweat under linen sheets.
• Linen is hypo-allergenic, an excellent barrier against allergens such as dust mites, dander, and mold spores. It is also naturally antibacterial, which increases the time you can go between laundering, thereby helping you save on water and energy
• Its structurally sound fibers help the product to keep its shape, and it can stand up to ironing and other heavy manipulation, making it durable.
• Linen is environmentally friendly, as it requires less water and chemicals than other plant based fibers to cultivate. THE BEST SHEETS START WITH THE BEST LINEN.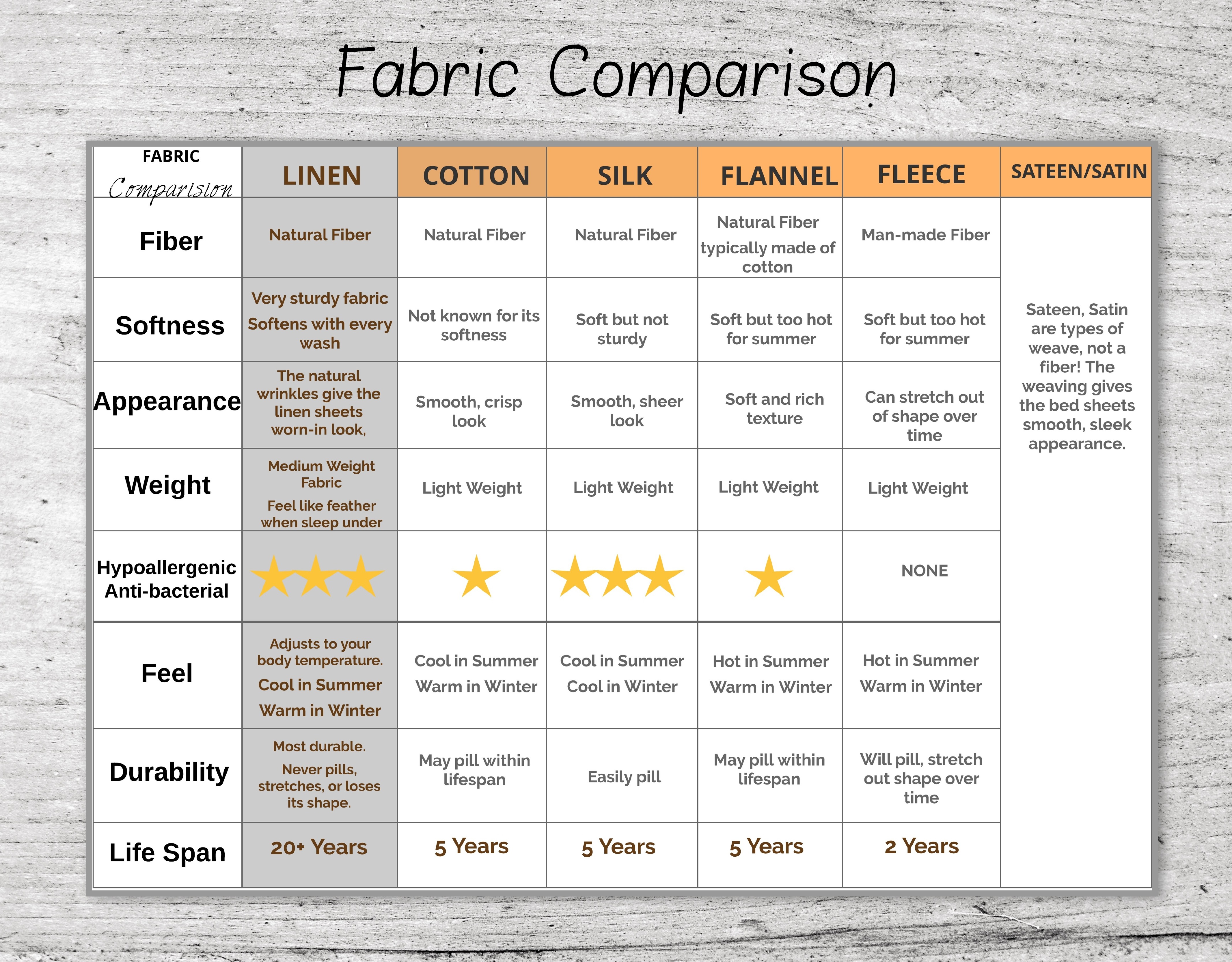 THE SOURCE
Superior Custom Linens sheets are made from high quality linen fabric, that comes from flax that is grown in France and harvested only once a year. Each plant is pulled by hand to preserve its quality and to ensure the long fibers remain intact, after which the fabric is woven with a high yarn thread, allowing for a lighter, supple fabric.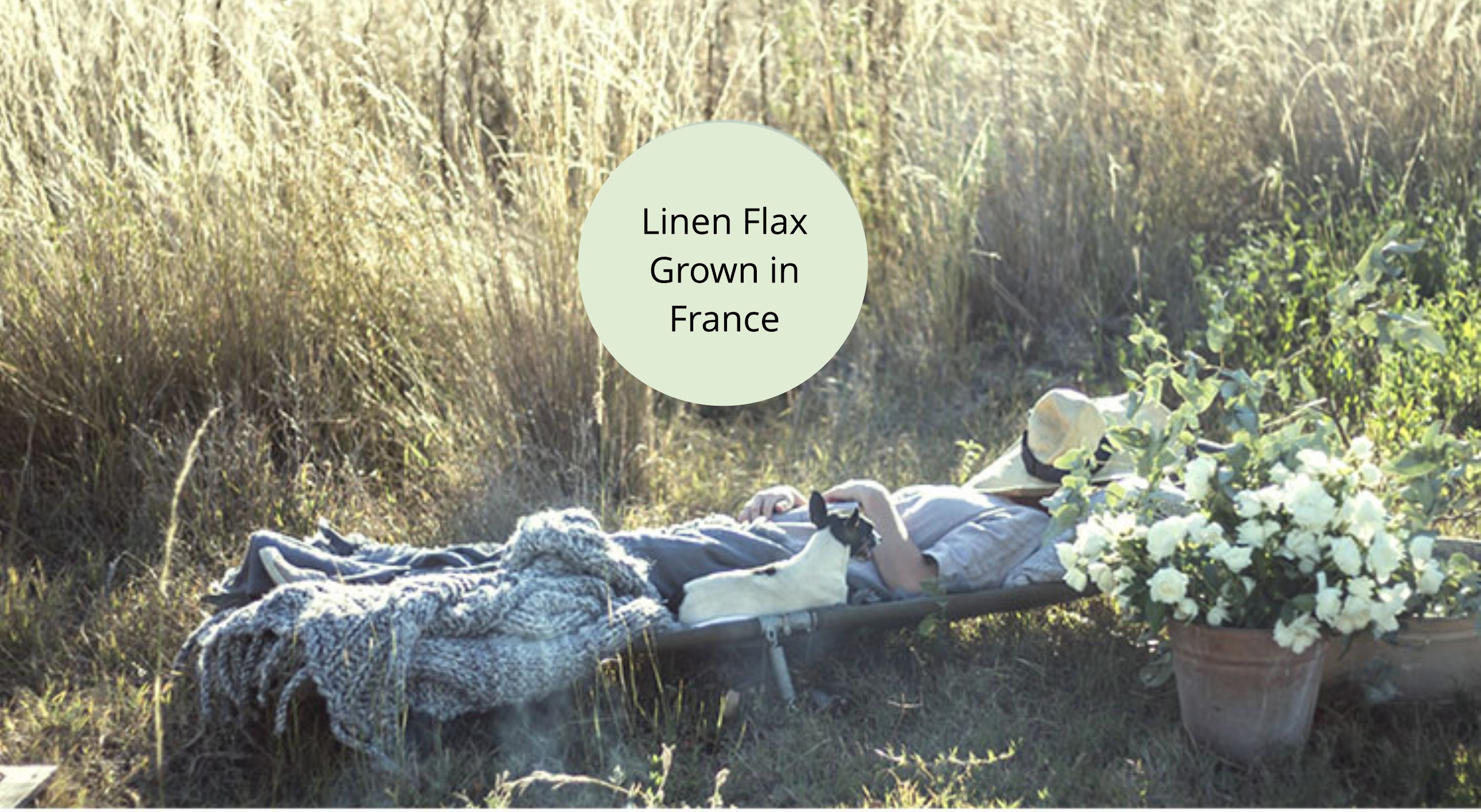 FINER THREAD After removing excess impurities and shorter fibers, and preserving the longer ones, the west spinning method is used to achieve the finest, softest yarn.
FINISHING Superior Custom Linens sheets are made with Osthoff Senge finishing machines from Germany - widely considered as some of the finest machinery in the industry. With over 100 years of combined experience from our production team, and a unique manufacturing formula, no other sheets can be made to feel quite like ours.
TIGHTLY WOVEN Our linens are constructed by masters of their craft, with an attention to detail that enables them to create a tighter weave, and stronger, more durable linen fabric.
COMFORTABLE WEIGHT Because linen fiber is derived from the middle of the flax plant, it is naturally thicker than other fabrics, but with a comfortable weight that feels like sleeping under feathers.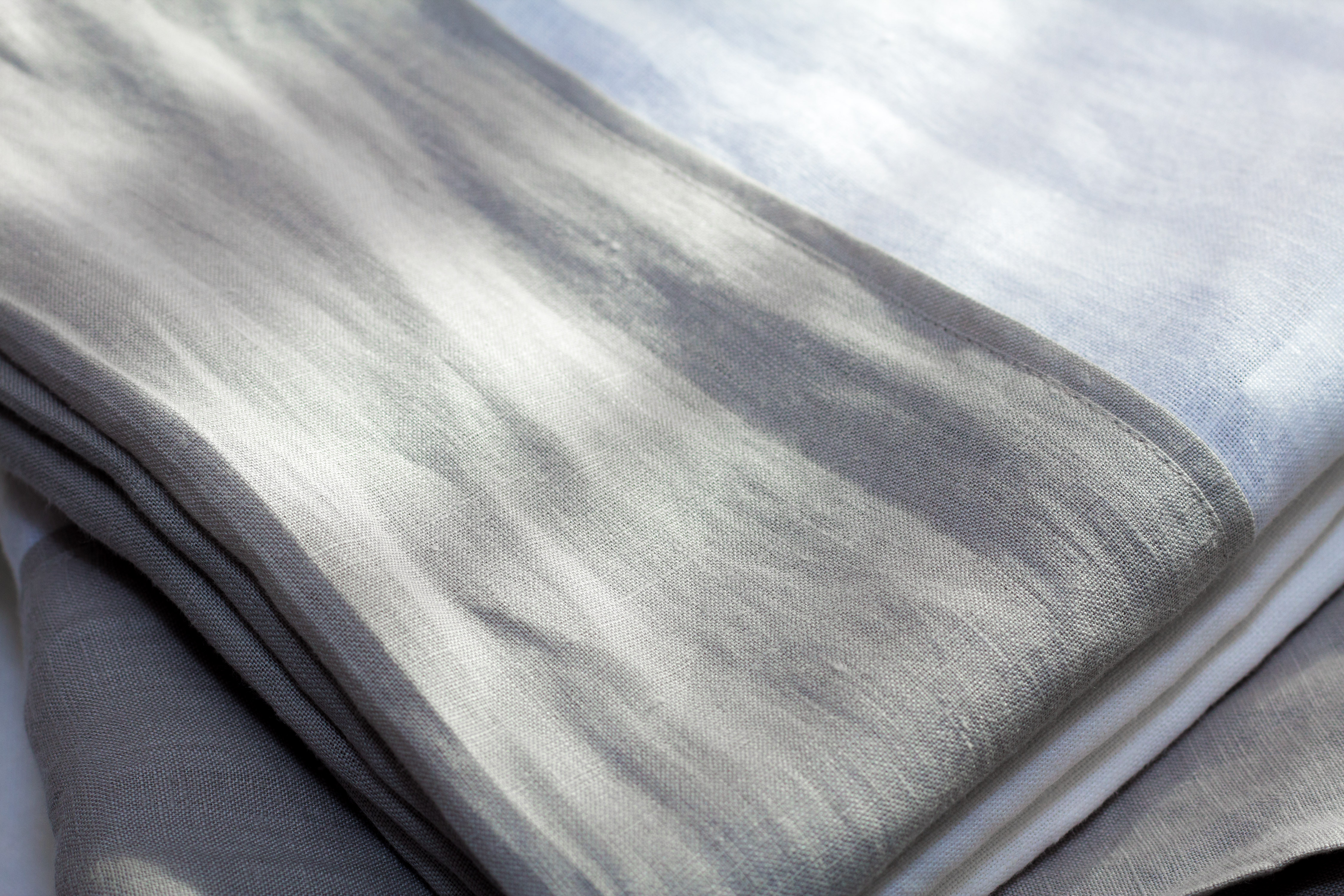 HANDMADE Each of our linen merchants are handmade, one piece at a time, with impeccable finishing and sewing techniques, and superb craftsmanship. We offer full customization in both size and colour, so you can have your sheets done in your style, your way.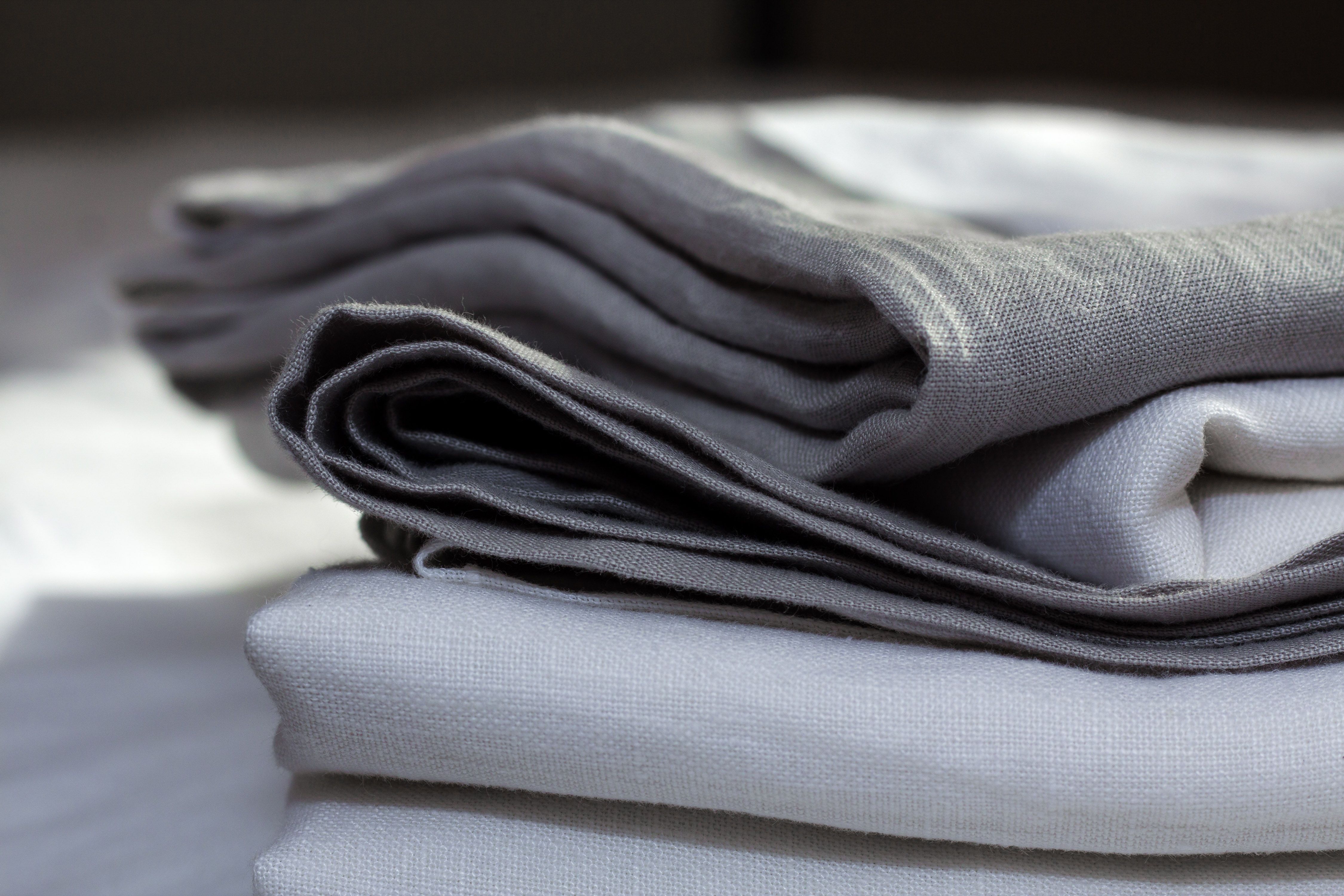 SHIPPED RIGHT TO YOU Every single item you purchase from us will be packed just before shipping; no being stacked on a warehouse shelf for months.
CARE INSTRUCTIONS A question we often receive about our handmade linen bedding is: 'Are they machine washable?' The answer is yes, they are. For drying, set your machine to a low tumble dry. The linenss can also be ironed for a more pristine look, or left in the sun for a more natural, lived in look.
WHY US? Superior Custom Linens has already made linen beddings for thousands of happy customers, and we want only to continue to strive to provide this service for thousands more. We spend about 1/3 of our lives sleeping, and a good sleep starts with choosing the right material to fall into at the end of a long day. We believe our handmade sheets is are a product that everyone can benefit from, and are grateful to you, our customers, for helping us continue to bring our products to the world.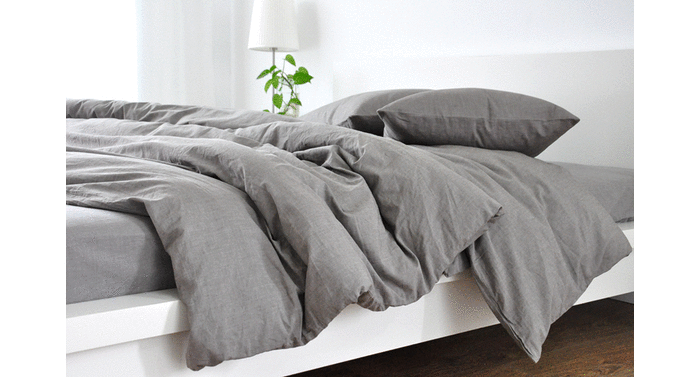 Linen FAQ
Q: What's the thread count for linen fabric?
A: Linen fiber is derived from the middle of the flax plant; therefore, it is naturally thicker than bolls from the cotton plant. The linen fabric used for sheeting has a thread count of between 80 and 150, which would be considered low for a cotton sheet. It's easier to fit a higher number of yarns into an inch if they are fine cotton, but you can only fit so many bulk yarns into that same inch if they are linen, so results can vary substantially. The thick yarn is what makes linen durable, and well cared linen sheets can last up to 2-3 decades before needing to be replaced. Well cared cotton sheets generally last 3-5 years.
Q: Who are linen beddings suitable for?
A: Linen benefits babies, the elderly, and everyone in between. It is especially great for those with a high body temperature, and will keep you dry and cool all night. For those with allergies, linen is naturally hypoallergenic and bacteria resistant.
Q: Are linen beddings hard to care for?
A: Linen beddings are not as hard to care as most people might think. Regular washing will make the linen soften even more, giving it a more lived-in look. Linen is machine washable under 130F or 60c - use natural or low heat tumble dry, delicate settings, and steam - no dry cleaning needed.
Q: How do I customize colour or size?
A: You are more than welcome to send us a message with your colour choices and size. We usually respond within one business day.
Q: Can you monogram?
A: Unfortunately, we are not equipped for monogramming at this time. You can get it done locally professionally and inexpensively.
Mongram done by our customers locally for $20.