Posted by Superior Custom Linens on Aug 31st 2016
Rustic Bedroom Ideas – 10 Things You Need to Know
Have you ever thought what could inspire you in your bedroom décor? Do you know which kind of interior is used by designers to complement the ambience of a bedroom? Rustic! In this contemporary age, most people are appealed with the exquisite blend of barnyard, countryside and cottage styled interior decorations.
The key reason behind this is that the country lifestyle is claimed to be extremely serene and peaceful. However, do you know which kind of idea can be perfect for your rustic-based bedroom? Here are 10 different ideas for your rustic bedroom, which can make your indoor life a living paradise!
Use Quilts: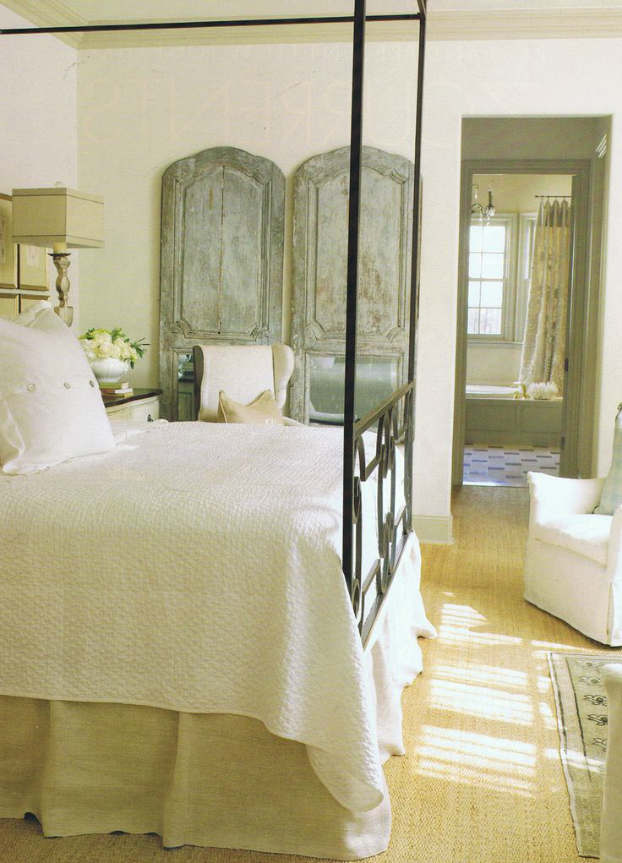 No other element can spell countryside like quilts! Quilts are few of the apparels you can use on your bed and your sofas. These can add a beautiful outlook to your room, and cozy effect overall. However, if you cannot get a matching set, make sure to add quilts with the same color hues!
Weaved Rugs: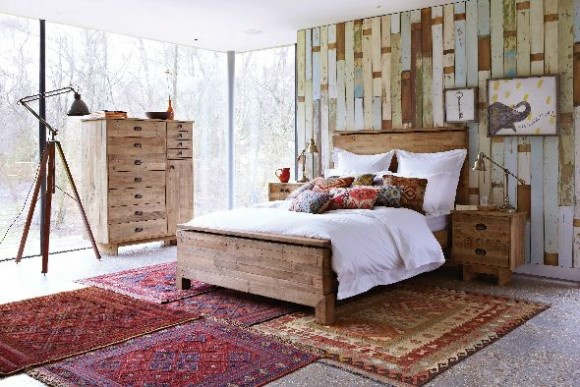 The traditional carpets might add the sophistication you need in your bedroom, but wouldn't you have to go on and on for hours to keep these carpets clean? Instead, people can use weaved rugs in their rustic bedrooms – which are not only durable, but easier to clean as well.
The Greens and The Blues: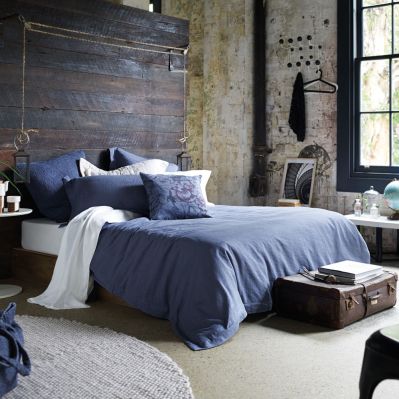 The tranquility and the picturesque greenery of the countryside is the reason why people spend most of their holidays here. Why not add this to your bedroom? Try to use blue with the walls or the carpets and green with the furniture – as it is relaxing for your eyes as well!
Oak: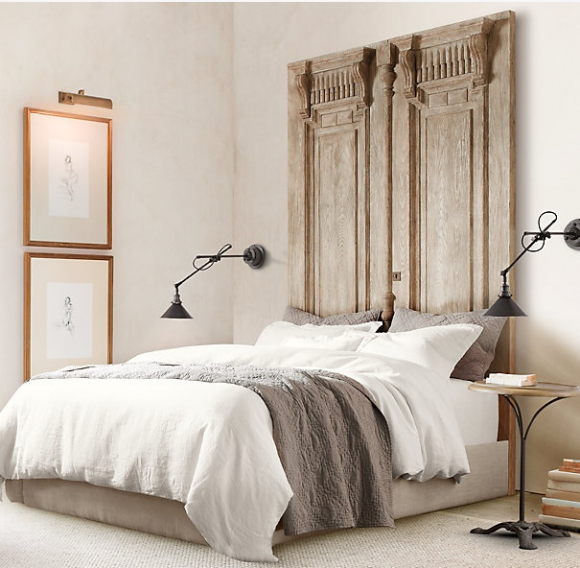 Instead of using headboards in a rustic bedroom, a better option would be to purchase some oak doors, and use them on the walls – as headboards. Moreover, these will go extremely well with light colored bed sheets.
Add Multiple Window: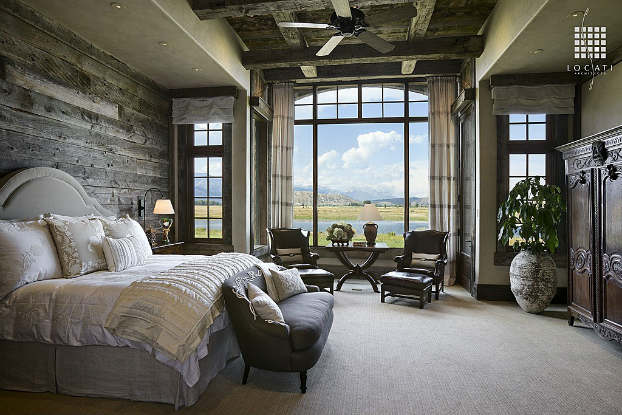 The countryside is mainly popular for the air ventilation the houses have. So, why not add that in your urban bedroom as well? Add multiple windows in your room for better air ventilation, and use thin bed sheets so the sunlight can peek through as well.
The Classic White:
If you're not so good at matching and contrasting different colors, the best option is to go for the classic barn yard white. Paint your rustic bedroom with white paint, and add an oak or pine bed to it. Moreover, you can use any colored bed sheets on the bed as anything contrasts with white perfectly!
Add a Fireplace: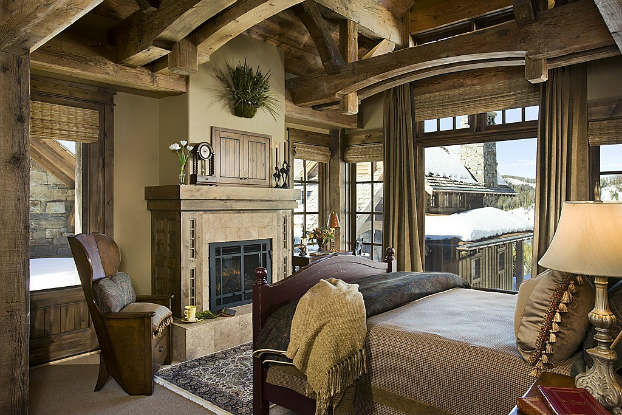 A fireplace is something which is quite common on the countryside. If you are looking to turn your master bedroom into rustic, a fireplace would be the perfect option for you. Moreover, do not forget to add a rustic chair beside the fireplace to seal the deal!
End-of-The-Bed Bench: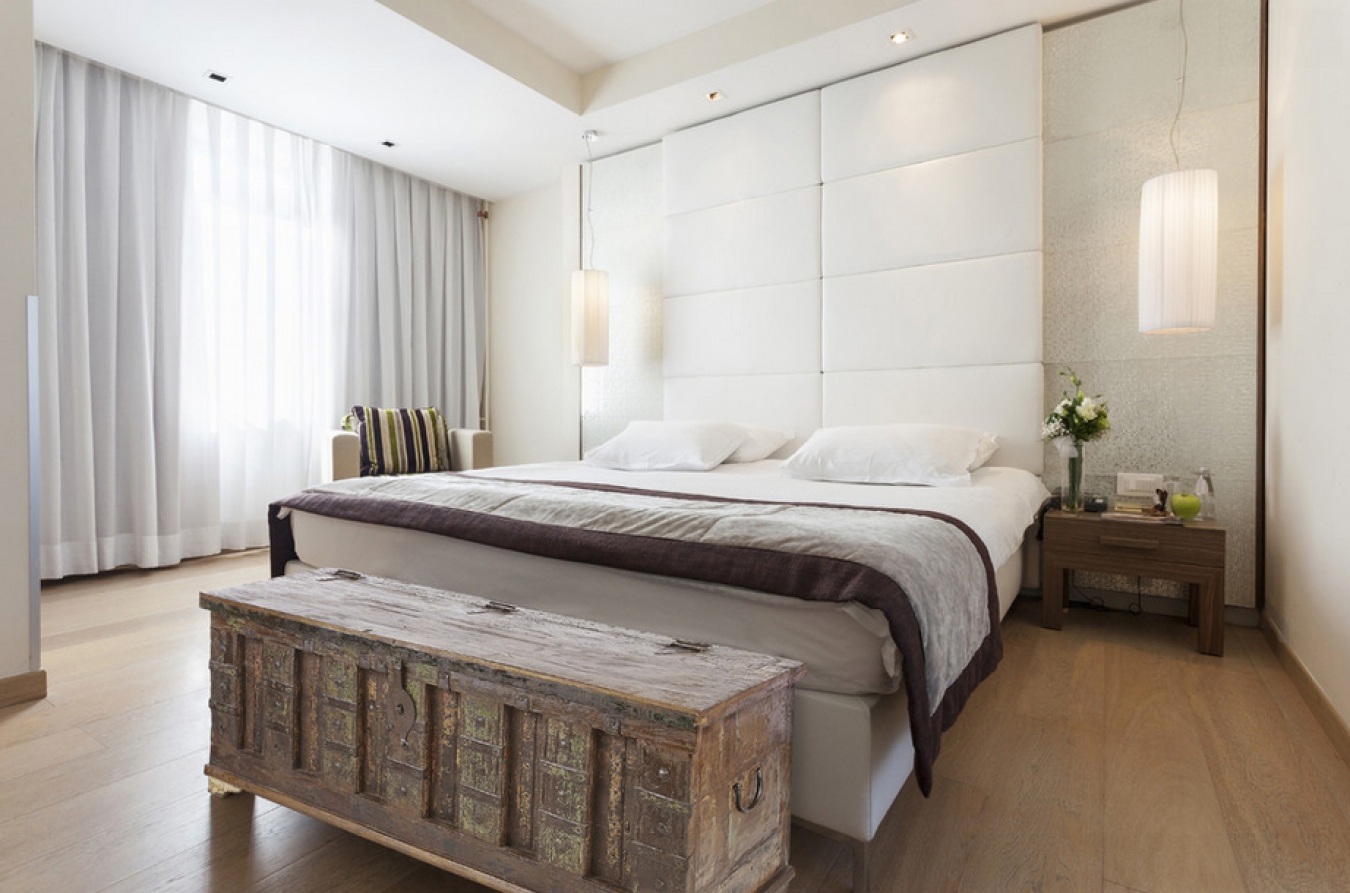 There are a number of different rustic benches which are available in the market. However, if you do not want a read-made one, upholster an old bench into a rustic one. Use brown or black fur and make sure that the legs of your bench are not flimsy. This can be made sure if you use wooden horns as legs as well.
An Old Bookshelf: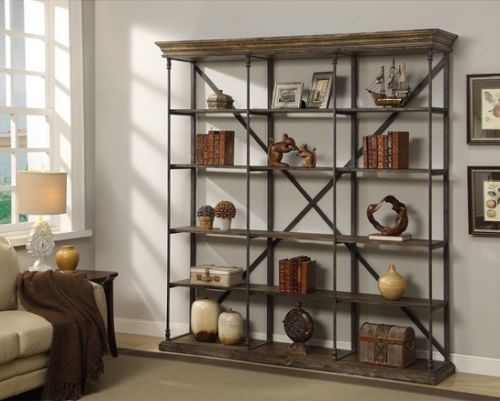 Do you have an old shelf or wood cabinet lying around? Make use of it for your rustic bedroom! Recycle the wood and turn it into a well-carved bookshelf. Place the bookshelf in your bedroom and complement it with an old lamp or a painting.
A Chandelier: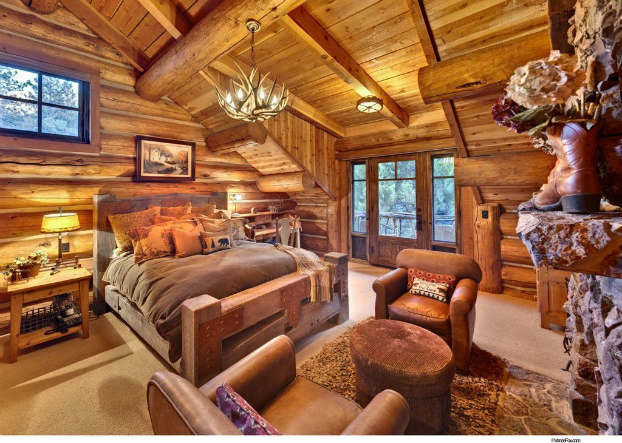 You might think that adding a contemporary or traditional chandelier with white light will do the job, right? However, the truth is that in a rustic bedroom, adding a wooden or horn chandelier with yellow light can be much better in terms of complementing the ambience.
So, are you looking for all-natural linen flax bedding to accommodate your rustic bedroom? We are here to help! At Superior Custom Linens, we provide you with a list of different ideas and furniture – to complement the ambience of your rustic bedroom!