Posted by Superior Custom Linens on Jun 24th 2016
We live busy and stressed lives. Home is the place where we want to leave every bit of stress outside and finally take a breath of relief. To unwind ourselves from the tensions of daily life, we take refuge in our bedrooms. Sleep is important for good health but it won't be comfortable if your bed sheets and bedding stuff is rough and don't match your taste. Colours and interiors can have a significant impact on our moods. Therefore, to elevate your mood and relieve stress, it is important to have a bedroom designed and styled for maximum level of comfort.
Superior Custom Linens make beautifully handcrafted bedding items. Every item is handcrafted with utmost attention and detail. Bedding items need not be in one colour and boring. Linen is known for its absorbent qualities and it is highly valued for its coolness and freshness in warm weathers. Moreover, the fabric is famous for its smoothness and the fact that its lint free. Therefore, it makes for the perfect material to create bed sheets and other bedding items. Duvets are supposed to be smooth, soft and cool to make for a comfortable sleep. Also, linen fabric is strong and items made from it can be trusted to be durable.It is easy to maintain as linen is resistant to dirt and stains, so it is easier to wash at home or get dry cleaned. At Superior Custom Linens, each handmade item is made carefully keeping in mind that the material does not lose its natural quality.
This is a unique and beautiful stripe design. The duvet features navy blue stripes of varying sizes to make a consistent pattern. The blue is brought forth and given prominence by the white background. This is an elegant design in a neutral colour theme. It is a design that can fit right into an extravagantly decorated bedroom but also can complement a minimalist interior.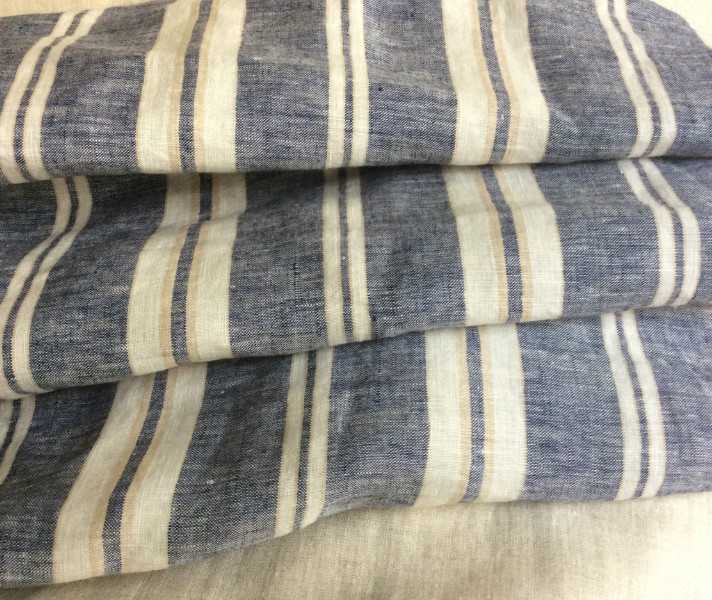 This is a little simpler than the design mentioned above. Each stripe has been designed to be 1 1/2" wide. Simple grey stripes on a white background remind you of an earthly environment. This design also features corner ties to prevent your duvet from bunching up. You don't have to worry about the duvet getting lost in the cover anymore with this design.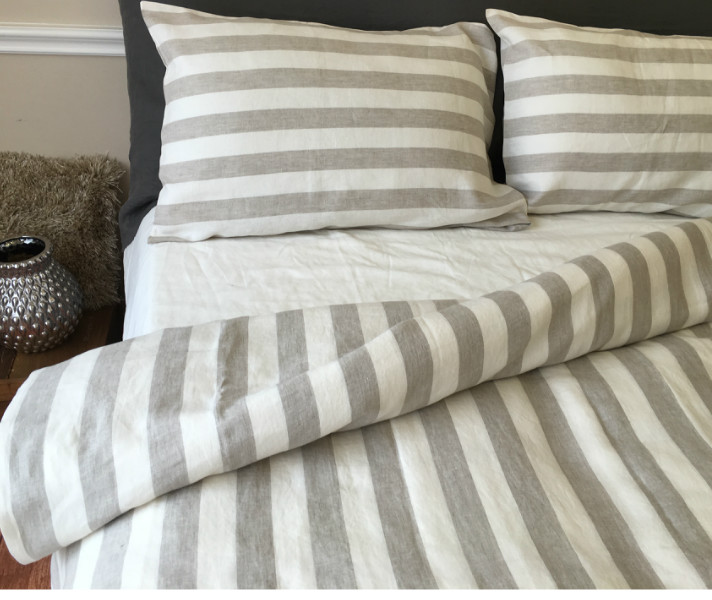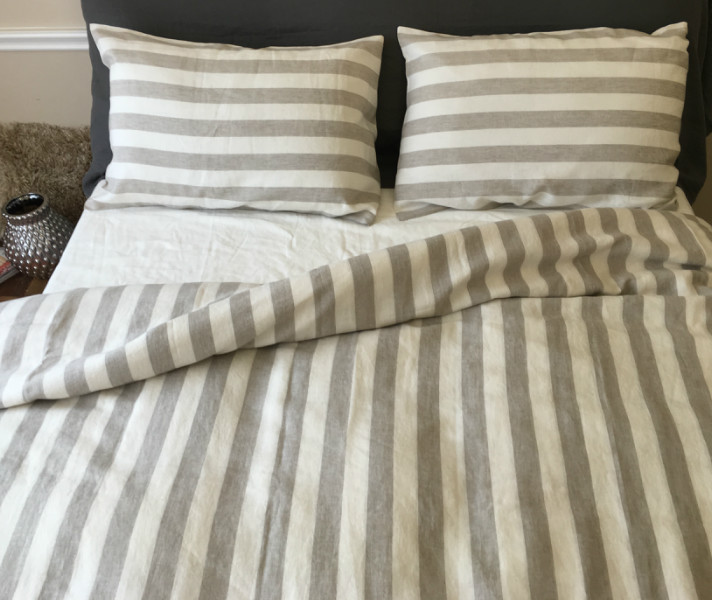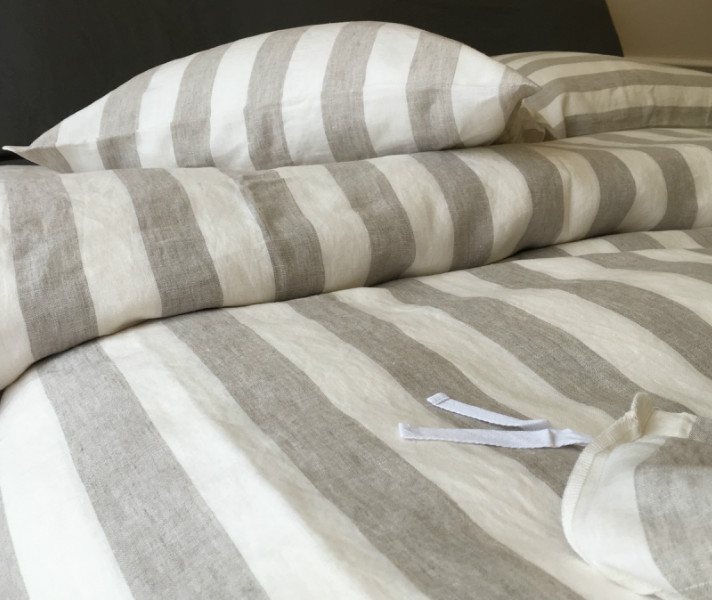 This striped duvet cover has been created using prewashed genuine French natural flax linen. The stripes are thinner and just subtly darker against the white background. It will help create an elegant and contemporary look for your bedroom.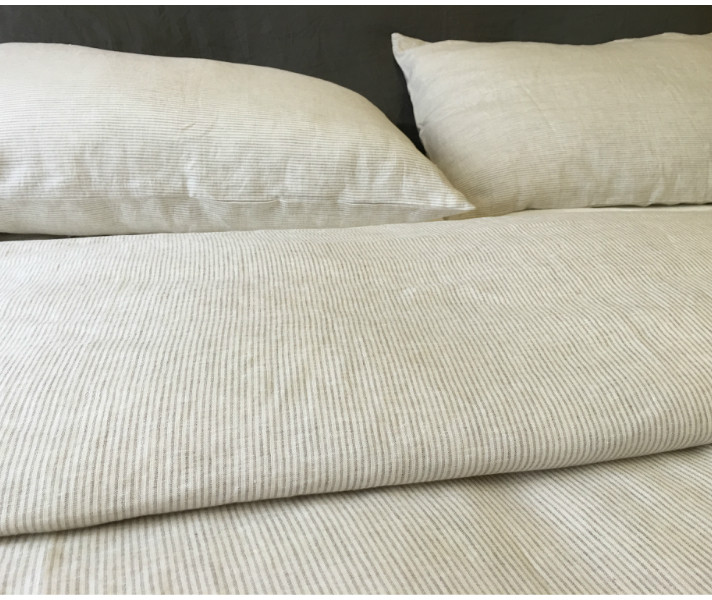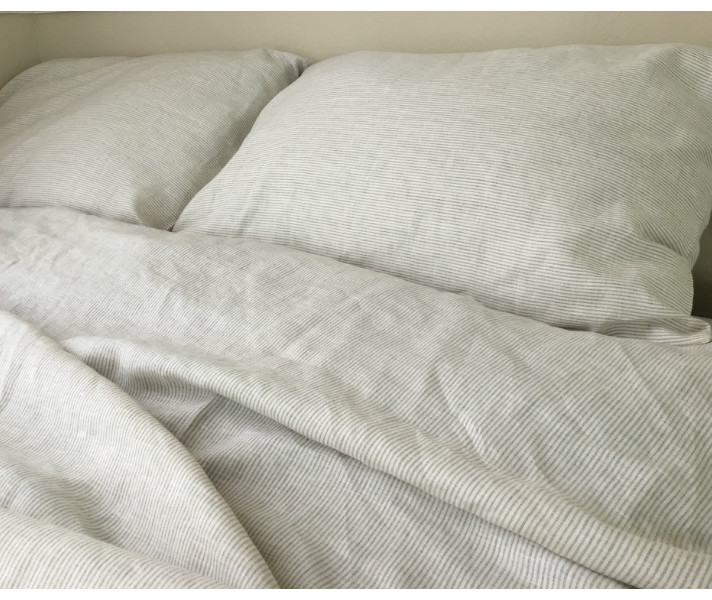 It is the same design as the Classic Ticking Stripe but made with natural linen. It provides the same simple yet elegant look but also you with comfort. Remember, the reason behind good quality bedding is not only to add to the interior of your bedroom but to make your sleep time easy and comfortable as well.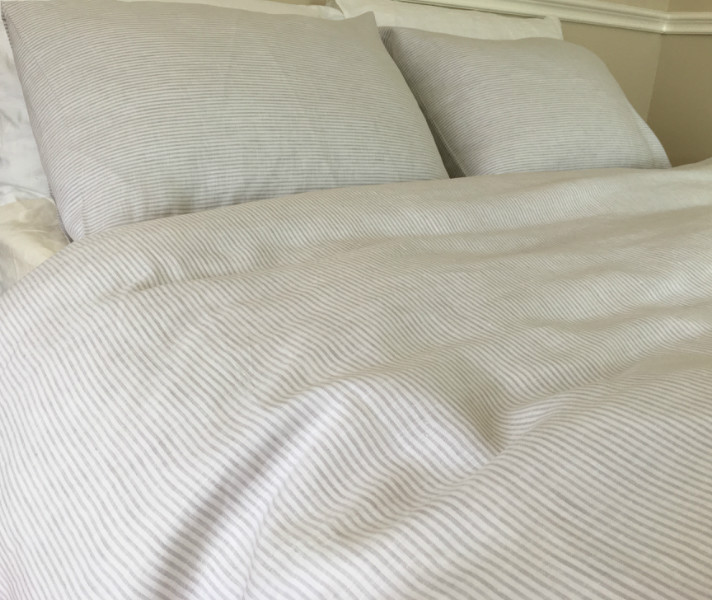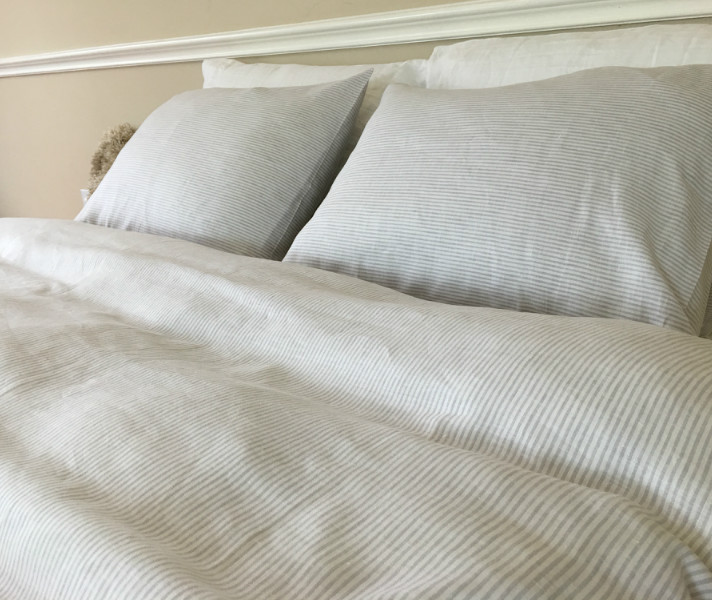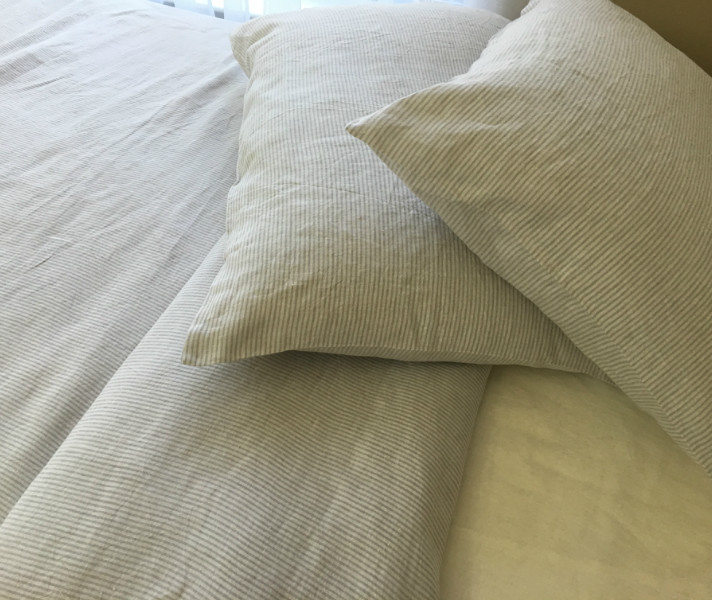 This is an update of the same ticking stripes described earlier but with darker black stripes against the white background. The duvet is made of linen cotton that will give you a soft and luxurious feel.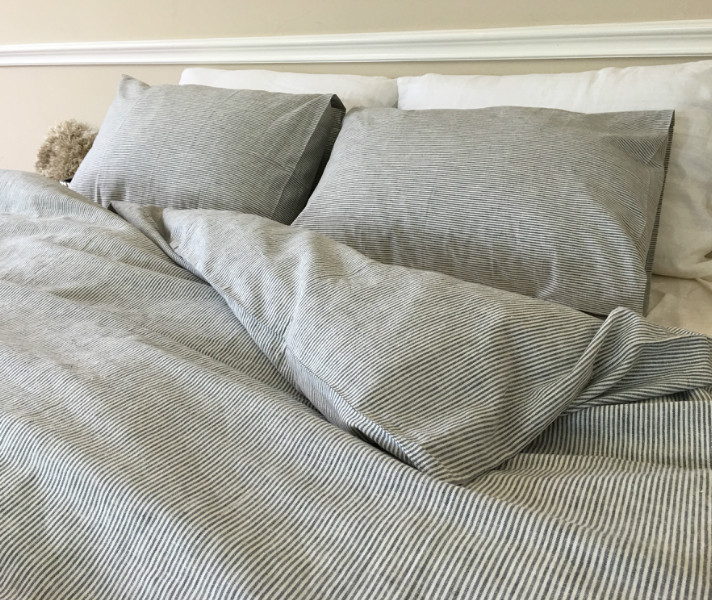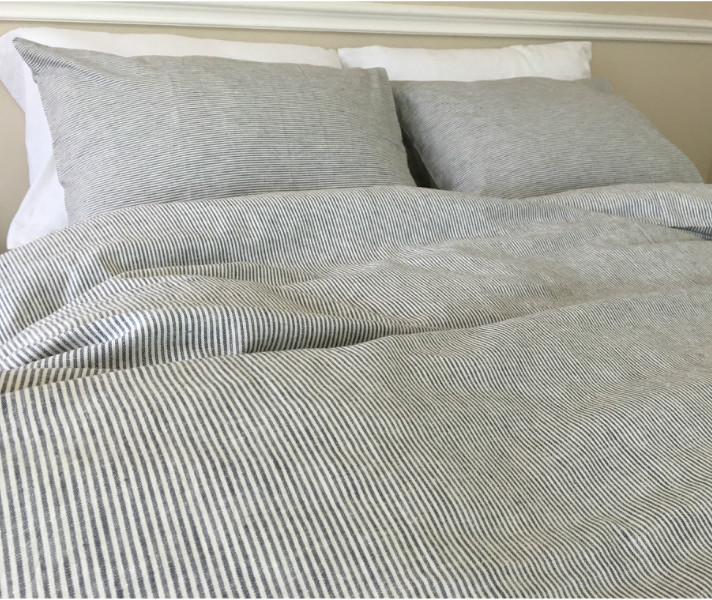 This duvet set features wider stripes than the ticking stripes. The stripes are dark navy set against a white background to bring them out to the sight.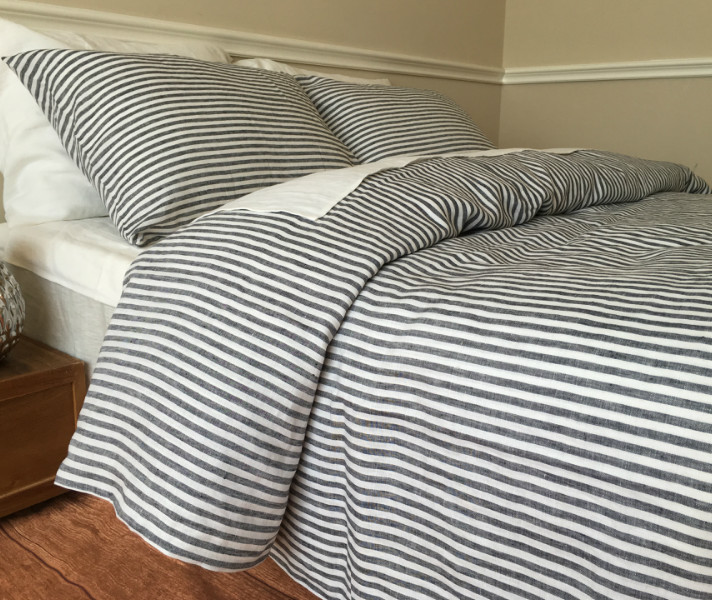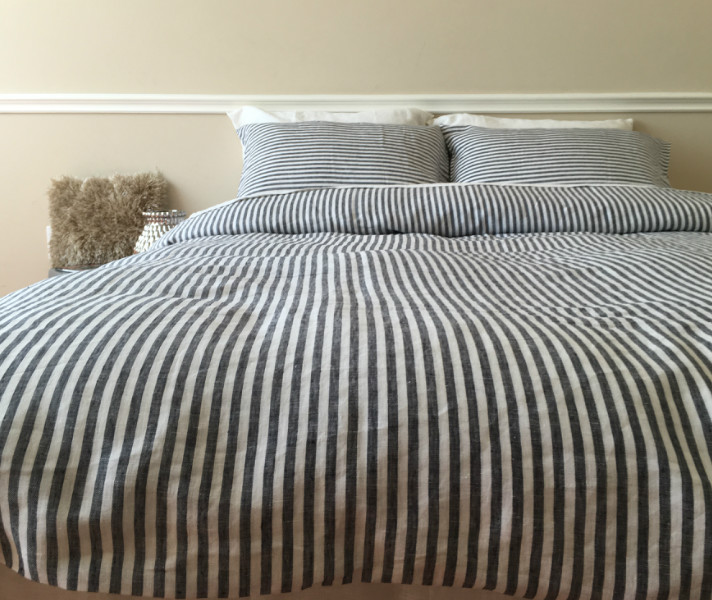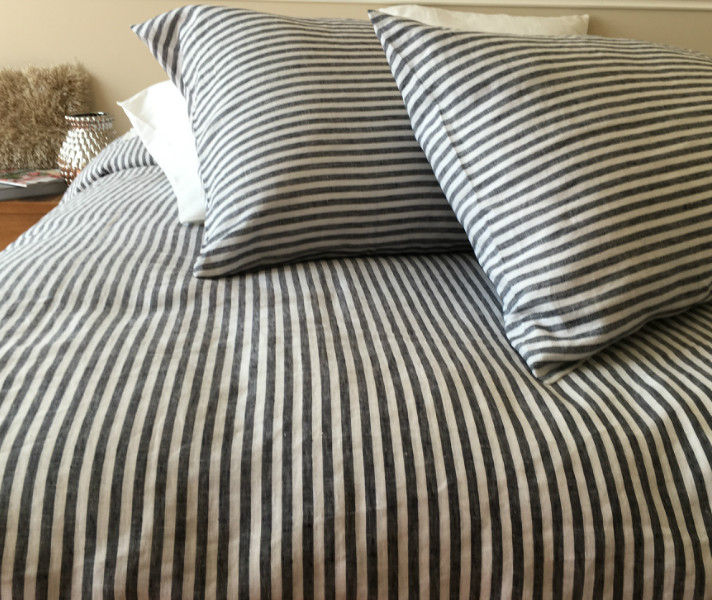 This duvet design has been inspired by the classic ticking stripe design but featuring red and white. It is perfect to create a modern and chic look for your bedroom. Our duvet covers don't twist and stay smooth on the bed which is a great feature if you are a neat freak.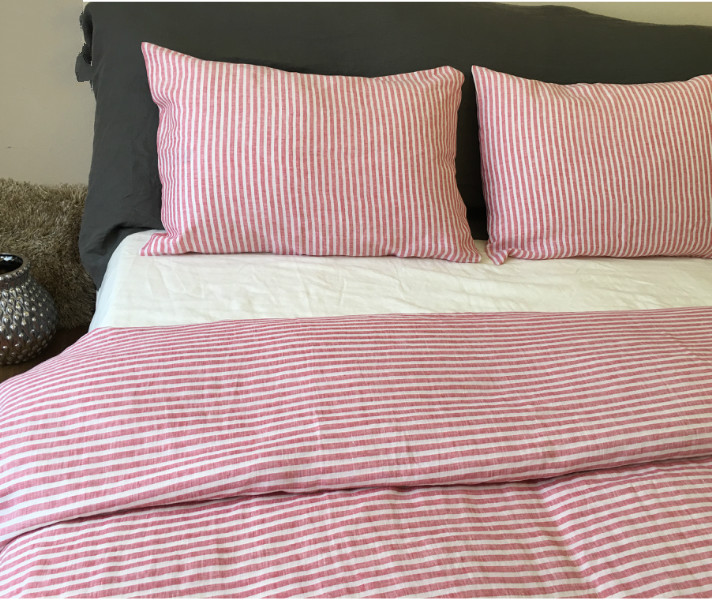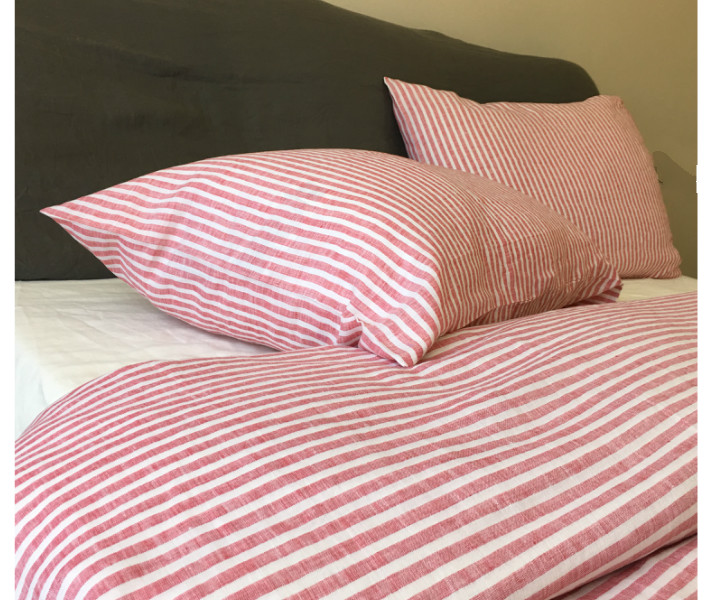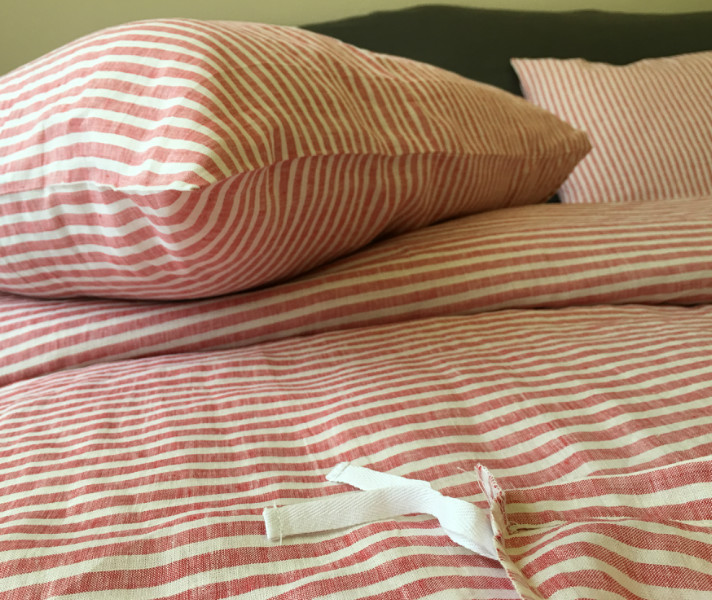 This is a great design if you want to create a farmhouse look for your bedroom. It is yarn dyed with elegant grey stripes against white.
Extra Features offered by Superior Custom Linens
You cannot only order the available designs but ask for a custom design with added features.
Wooden Buttons
You can order for adding wooden buttons to your striped duvet. Wooden buttons make the duvets more innovative and classy. The buttons complement the stripes making the design more beautiful and prominent.
You can customise where you want the buttons to be located. Mostly, they are added to the edges or near the openings to close the pillow in an elegant manner.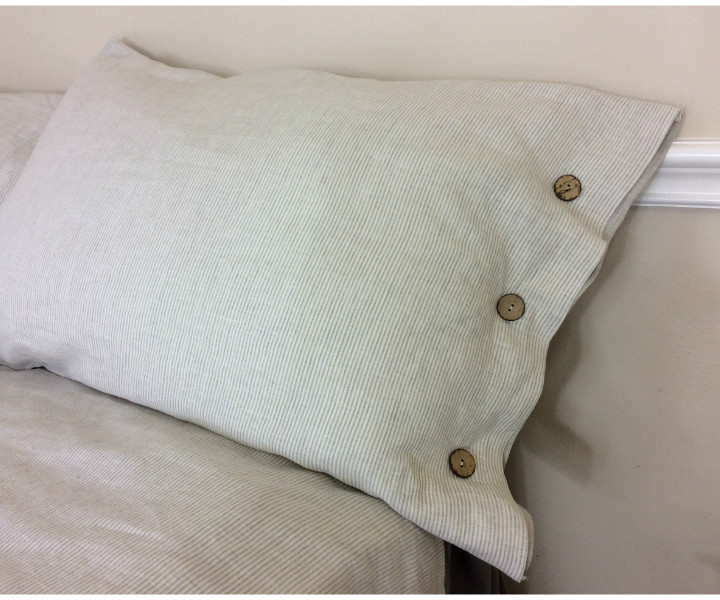 You can order these duvet designs in bed sheets as well. The bed sheets will be made with the same quality natural linen. The bed sheets at Superior Custom Linens come with cuffs which are only available in high-end shops.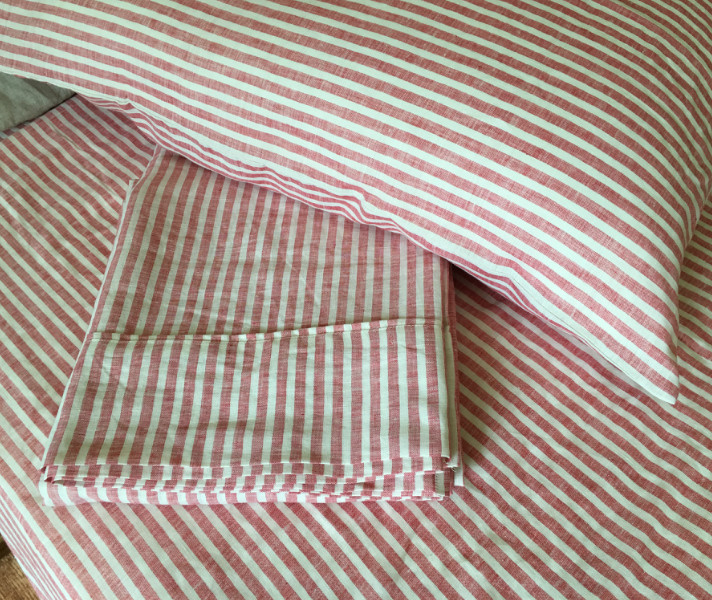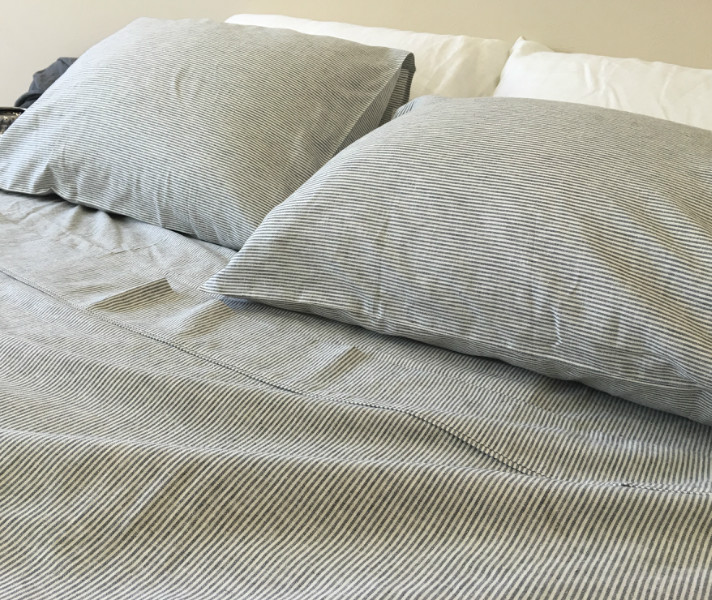 Customization
You can place orders using the same designs but are allowed to add your own touches. You can also customize the sizes if your bed is not the according to the standard sizes. Bed sheets can be ordered in sets or separately. Sometimes mattresses are deep and pillows can come in odd sizes but you don't need to worry because your order will be designed and customized according to your needs.
It is not always necessary to go to extreme levels to obtain comfort. Simple and elegant additions to your room can change the whole outlook. Adding seasonal colours can help your mood consistent despite harsh weather changes.
Adding a personal touch to standard designs can keep your personality alive in your surroundings. You must not compromise your comfort for style. Therefore, linen is a good choice; comfort and style in one.
Get your made at Superior Custom Linens.